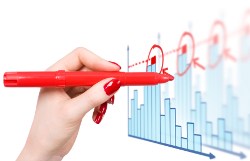 There is no doubt that you have to spend time on competitor analysis if you care about your business. Doing this, you may realize many things that you didn't realize before about the market in which you are laboring, If you are just beginning your business, then you need to analyze your future competitors all the more in order to know how do they do their business and what they are focusing on.
You may ask, how does competititor analysis relate to the topic of web data extraction? It's simple: since the web now is a big arena where many businesses are carried out, you can get a lot of useful information about your competitors using the right web data extraction tools. Let's now look at several competititor analysis techniques and how different web tools and services may serve you.
In each section I will describe online tools that may help you in each step of competitor analysis.
Competitor Identification
First of all, you need to choose the competitors you want to analyze (in other words define a competitive set). Don't choose too many. About five is good enough, otherwise it will be hard to manage them.
The best way to find your competitors is to look at the market from the customer's viewpoint. If you search Google using the keywords that you use to promote your business on the web, you will find the other companies competing with you in the search results. Some of them will be your direct competitors.
While you can do it manually, it is more convenient to use any of the
SEO
monitoring tools, for example
Colibri
. As soon as you enter your keywords into Colibri it will suggest your possible competitors.
Competitor Traffic Evaluation
As soon as you're clear about who your competitors are, you can compare their traffic. This will not only show which of them is a major player in the market, who is smaller and where you are, but you can also see what kind of people visit their websites (gender, age, social status…).
There are many web tools that may help you here, but you need to be ready – to spy into other's traffic is not a simple thing, and the results may not be as accurate (especially for small websites).
Though many web-masters recommend
Alexa
for website popularity comparison, you need to be aware of an important disclaimer: if a website gets less than 1,000 monthly visitors or its Alexa Rank is more than 100,000 (in the case of Alexa the lower the rank, the better), the estimates should be considered as inaccurate (or rough).
The other tool is
Quantcast
. It's also good for online audience analysis, but it works well only for "Quantified" websites (i.e. those who have installed the free Quantcast code on their website). For other websites, they rely on third-party data, derived from a variety of sample data sets collected from ISPs and Toolbar providers, and this measurement is not always accurate.
If you're ready to pay for competititor analysis you can try
Compete
. They suggest many features like traffic and engagement metrics, demographic data, keyword and search metrics, but all this also relies on their own panel members' activity.
There are also other online services dedicated to competititive intelligence and online measurement like
Experian Hitwise
,
Nielsen
,
comScrore
and so on… but I will not review them here.
Search Volume Trends
You can also estimate how popular a brand or company is with regard to search volume trends. This gauge may show the time period when people were very interested in some term (brand, company or product), how long this period lasted and how much they are interested in it now.
There is a good tool from Google called
Google Trends
. You give it the term you are interested in, and it shows how often it is entered relative to the total search-volume across various regions of the world, and in various languages.
Social Mentioning
The other good method to explore and compare competitor popularity is to look at what people are saying about them. You can easily get this information from social networks and blogs using several useful tools.
The first tool I'd like to mention is
SocialMention
(sorry for this pun). It's really straightforward: you enter a brand, company, product or any other keyword into the search field, click the Search button and get what people are saying about this topic across the web's social media landscape.
Kurrently
is a similar tool that allows you to find out what's being shared on social media. It gives less analytics than SocialMention though.
Another online tool is
Technorati
. Like the previous tools it searches a huge blog directory (about 1.3 million blogs) for all mentions of the brand, company, product or any other keyword/phrases that you enter in the search field.
The last (but not the least) service is
Google Blog Search
. It works similar to Google but searches your keywords in blogs.
Competitor Backlinks
Just the information about who links to your competitor's website may help you a lot. This may tell you about new advertisement and promotion places or give you a hint about how your competitor related to other products or services.
Though there could be several backlink checkers referenced here, I will mention
Open Site Explorer
only. It's a nice free tool from SEO MOZ which not only shows you who links to the website but also allows you to compare link metrics of several different websites.
Web Monitoring
It is hard to overestimate the importance of web monitoring in your competitive struggle. This may give you timely information about your competitors' actions or where and how they promote their brands. In my experience this method often gives me many good ideas for my web activity.
If you prefer tools from Google,  then I would recommend
Google Alerts
. It can notify you when new content from news, web, blogs, video and/or discussion groups matches your set of search terms. Notifications can be sent by email, as a web feed, or displayed on your iGoogle page.
As a free alternative to Google Alerts you can try
Talkwalker Alerts
. It also provides email updates on the latest relevant references which are on the Web, directly to your email box or RSS feed reader.
Google Alerts shows only 20 top search results; if you want something more and are ready to pay, then probably
Mention
is for you. It offers more detailed source selection, some features like Blocked Sites, Priority Inbox and Anti-Noise Technology, and their email alerts are nicer.
Conclusion
In this article I reviewed several competitor analysis techniques and suggested handy web tools allowing you to do it yourself. To analyze the competitors seems not to be a hard thing, so I really advise you to spend some time on it for your business to progress and succeed.