There are many web data extraction applications and some cloud services available and they vary widely in cost and features. Here weíve summarized them to help you to make your choice. All of these programs and services have been either tested by us or have been in general use for web ripping. We hope these brief overviews and the following reviews will help you to choose a best web scraper for your purposes.

Dexi.io is the professional cloud tool for web data extraction and automated big data refinery. You can access any data available with a browser, transform them and connect to any endpoint needed. The SaaS platform is orated with user friendly point-&-click navigation and easy to understand visualization even when building the most complex data structures, the full power of JavaScript being used for this.
Dexi.io offers both free and professional data extraction plans.
Open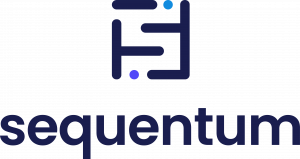 Sequentum Enterprise is an enterprise-level web scraping tool. It is extremely easy to use, scalable and incredibly powerful. It has all the features you find in the best tools, plus many more. It really is the next evolution in web scraping technology. It is the only web scraping software scraping.pro gives 5 out of 5 stars on the Web Scraper Test Drive evaluations. Sequentum Enterprise also enables you to produce stand-alone web scraping agents which you can market and sell as your own royalty free. Read the SE review.
Sequentum Enterprise pricing, depends on the setup starting from $5,000 for an annual license fee. They also intend to add Azure offerings, which makes the pricing even more fluid.
More Info Here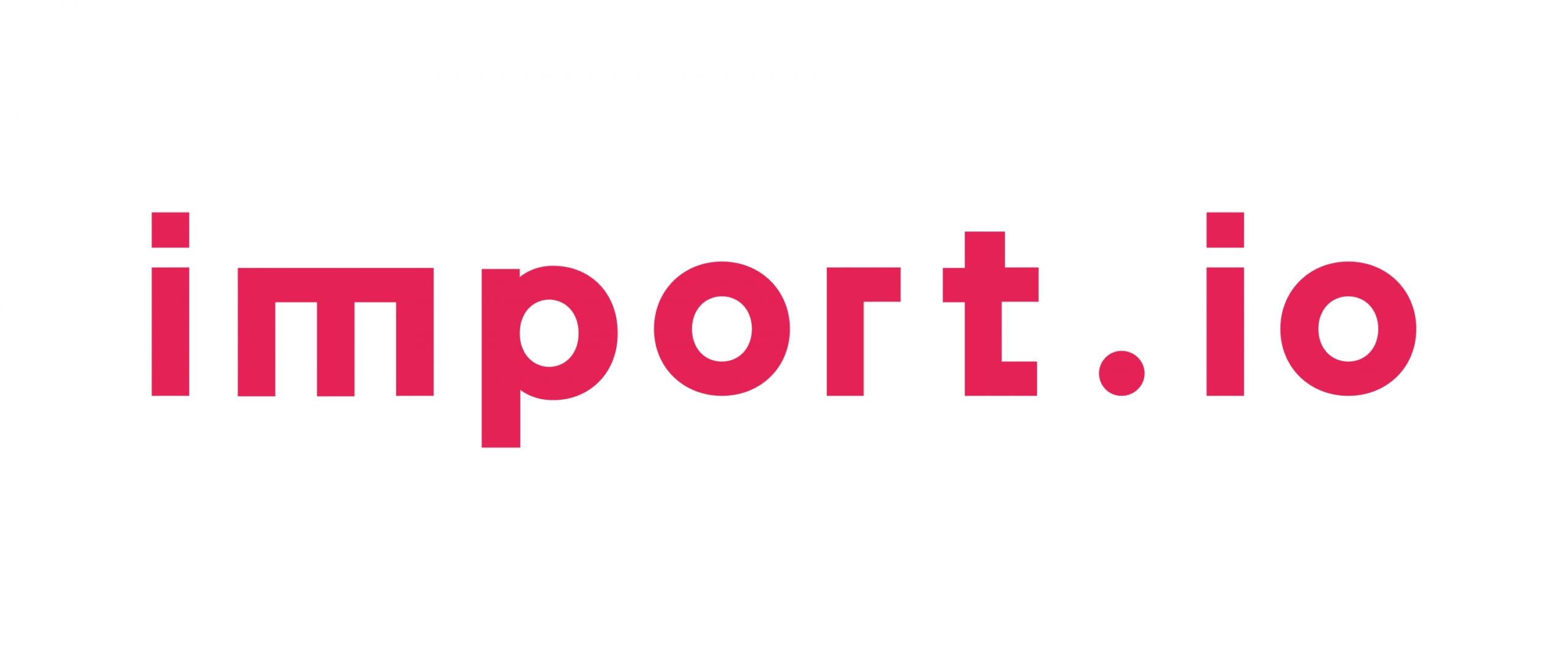 Import.io is a online web scraper and data integrater allowing you to scrape various types of data and then organize the extracted information into data sets. It has a modern interface and does cater for both expereince and unexperienced users due to tons of tips and guides that support them during the scraping process. Free version offers 1000 URL per month.
Download

Visual Web Ripper is the most feature-inclusive extraction tool to work with in the modern web environment. It works well for most tricky tasks, as well as working steadily for common extraction projects. It's kind of easy to master for an inexperienced web user. Yet, for extra functionality or difficult cases, one needs to bring in some special techniques (i.e., XPath, Regex, programming scripts).
The cost is $349 including 6 months maintenance and support.
Download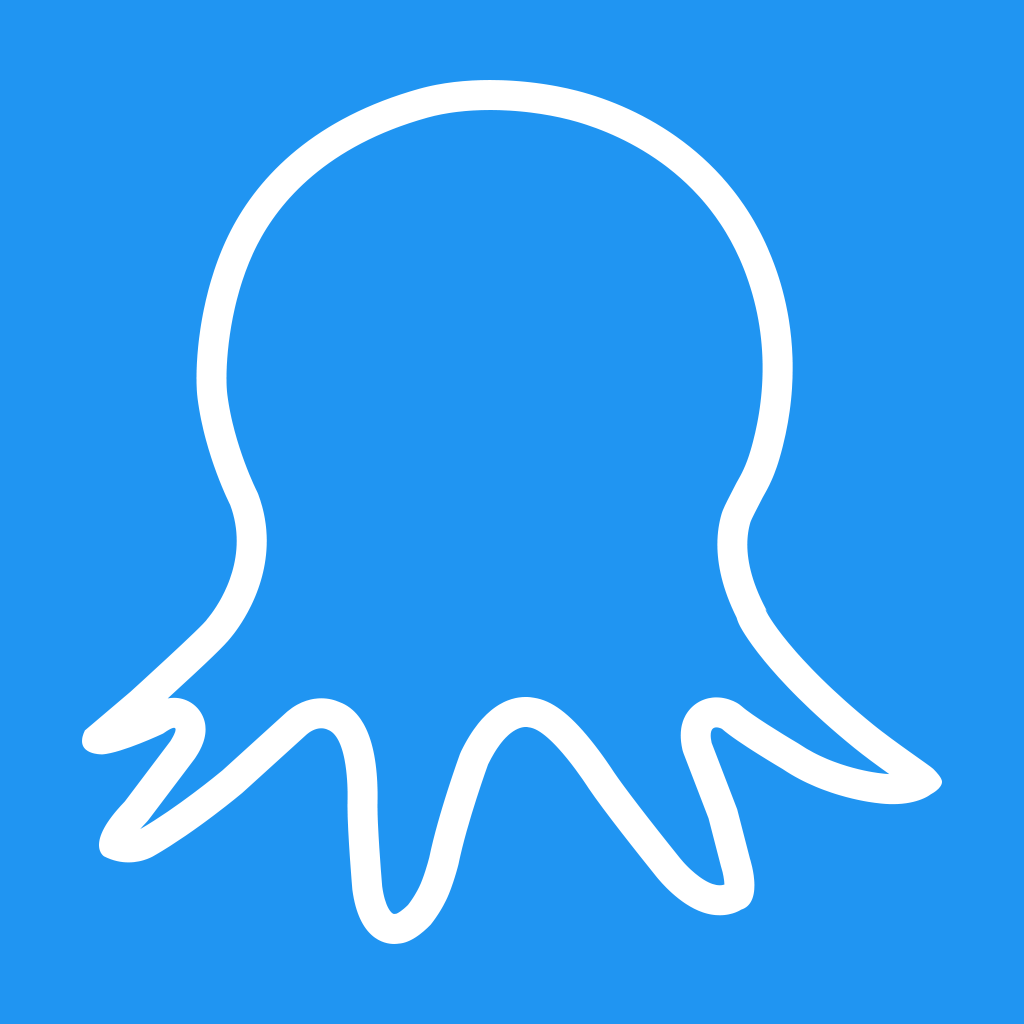 Octorparse is an easy-to-use web scraping tool that collects data from the web. The software being a Windows application, users can develop a scraping agent inside app, yet an agent may be run both from user's machine (locally) and in clouds. Octorparse cloud distributed computing (only in a paid version) provides high speed data collection, performing up to 10 concurrent threads.
There's a free edtion; the commercial version subscription starts from $75/month or $900/year
Download


Helium Scraper is a well-developed data ripper suited for multiple purposes. Itís able to scrape with less structured data because of the advanced association algorithm. Multiple format data export is well arranged. Another remarkable feature is the access to online pre-built templates.
The cost starts from $99 for Basic edition up to $699 for Enterprise edition…
Download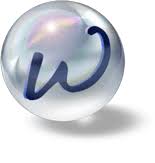 OutWit Hub is a software providing simple data extraction without requiring any programming skills or advanced technical knowledge. What impressed me about Outwit Hub is its general approach to data gathering: harvest everything (links, text, images, etc.) and, then, let the user choose what is needed, yet so far itís not for high-difficulty level scraping.
The Light version is free, while the feature rich Pro version goes for $89.9 and $80.9 for our readers!
Download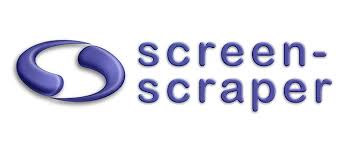 Screen Scraper is a good scraping program for all kinds of scraping, analyzing and packing data, including from dynamic pages. Yet, it takes much time for an inexperienced user to master the techniques. The important thing is that SS can be integrated with other systems, the Java support allowing the writing of serious scripts for large scale projects.
The Basic edition is free, while the commercial version starts from $412.
Download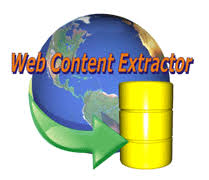 Web Content Extractor is a tool to get the data you need in "5 clicks". It works well, if you scrape simple pages with minimum complexity for your private or small enterprise purposes.
The price is a modest $99.
Download

FMiner depicts the scraping process in a visual way as a diagram and allows you to record macros by navigating the web using the internal web browser. Being written in Python it works with PC and MAC providing such useful features as captcha support, embedded python code, scheduler and email reports.
There is no free edition. The commercial versions start from $168.
Download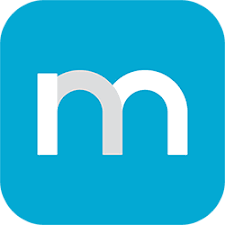 Data Extractor by Mozenda is a scraper that runs your scraping projects in clouds. Firstly, you build a project locally using a windows application and then you execute it on the server. The distributed nature of this web ripper works well for large scale scraping and scheduled and concurrent web harvest. Mozenda's service for selecting items and appending output files fits good for combination of data from multiple sources.
The price starts from $99 per 5000 pages…
Download

ProWebScraper is the most compelling web scraping service in the market.
It's a point and click functionality to scrape data makes web scraping an effortless exercise. This tool can scrape 90% internet websites with its robust features like automatic IP rotation, scraping data from js-rendered websites, and HTML tables. What makes ProWebScraper stand out from other services is the "Free Scraper Setup" service in which dedicated experts build scrapers for users within 2 hours. The service allows users to scrape 1000 pages for free with access to all features. ProWebScraper offers the rates starting at $40 for scraping 5,000 pages. Visit website.

WebHarvy Data Extractor is a lightweight, visual, point-to-click scrape tool. It takes minimum time to master and to extract data. This web data extractor does not yet allow scheduling, developers promising to issue a new version with this needed feature.
Its price is $99…
Download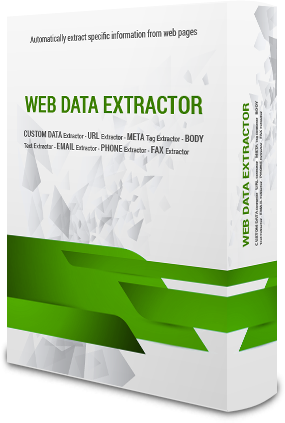 Web Data Extractor is a scraping utility, focused to the mass scraping URLs, phones, emails, faxes, META tags as well as body text for the further use of them. It works for the sites as well as for the single files containing URLs.
The product cost varies from $89 till $199 depending on the number of modules/features supported…
Download

Easy Web Extract is visual screen scraper extracting data for business purposes. This data extractor rips desired web content (text, url, image, html) from web pages with minimum effort. One can customize data export formats; HTTP submit form being a unique feature of this screen scraper.
The product price is $69.99 with upgrade cost $19.99…
Download


WebSundew data extractor is quick to learn multi-functioning tool embedding  scheduling, Server work, results publishing thru FTP, Database formats support, command line mode. Those above mentioned features available only for Pro and Enterprise editions though.
The cost starts from $99 for Lite edition up to $2499 for Enterprise edition…
Download