Web-sniffer.net is an online based HTTP sniffer that works well to catch the requests to servers and server responses. How to view HTTP protocol with off-line tools you can read here.
Features
Its main feature is to show request and response headers as well as the returned content. The sniffer works with HTTPS as well.
It allows one to choose the request method (GET, POST, HEAD and TRACE) and also to choose a user agent among the pre-built ones: Safari 5; IE 6, 7; FireFox 3; Google Chrome 5 and others. However it seems that the website online sniffer has not been updated to the current editions of the browsers which it is emulating.
Overall view
The overall view of sniffer results on a simple HTTP request is illustrated here: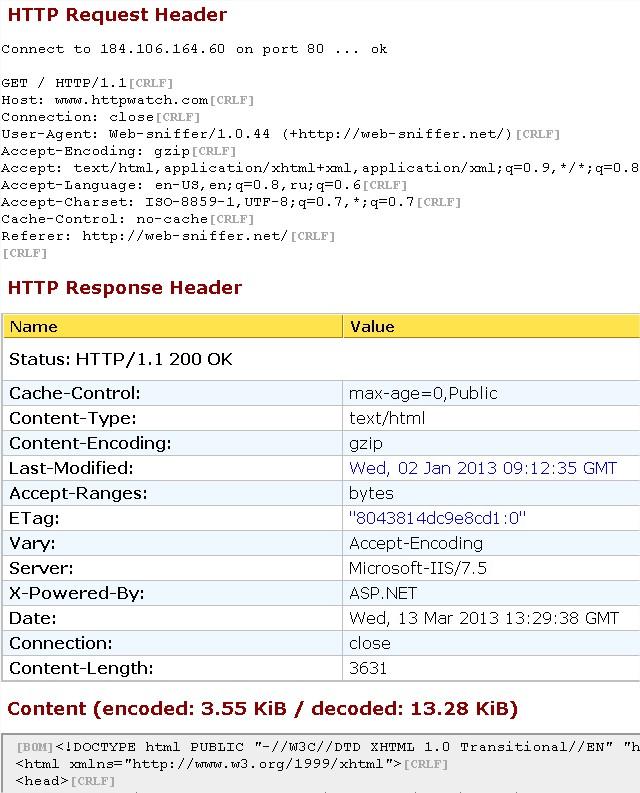 Summary
This web sniffer works well to monitor single request/responses to/from the servers. It returns redirect, but does not follow it. I would recommend it as a simple handy tool for an express HTTP server monitoring.